IHRE SPENDE BITTE AN:
Vereinigte Volksbank eG
Förderverein "Indienhilfe Saar e.V."
IBAN: DE07 5909 2000 1540 3000 00
BIC: GENODE51SB2
Verwendungszweck bitte wählen:
Ausbildungs- oder Familienpatenschaft / Special School
Nutztierspenden / ökologische Landwirtschaft
Notfall-Hilfen / medizinische Hilfe / Ambulant Care
Trinkwasserprojekte / Solarenergie / "go for green life" (Papaya)
Messintentionen
ODER:
Online-Spenden per Klarna:
Animal Contributions
The majority of the population in India lives in very, very poor conditions. Here, "a goat as breadwinner" can often alleviate the worst needs of poor families.

The standard income of poor families is often below 50 € per month. Far too little for sufficient food, clothing, medicine and education of the children. The families suffer from poverty.

Chickens, goats or a cow help them a lot to secure their existence by their own efforts.

Our partner organisations MIDS and HOM instruct them in animal rearing and organise this help locally. The purchase of a cow costs 350 €, a carrying goat 70 €, ten chickens 30 €.
You can also support us and our projects directly online via this link:
https://www.gut-fuer-den-landkreis-saarlouis.de/projects/57102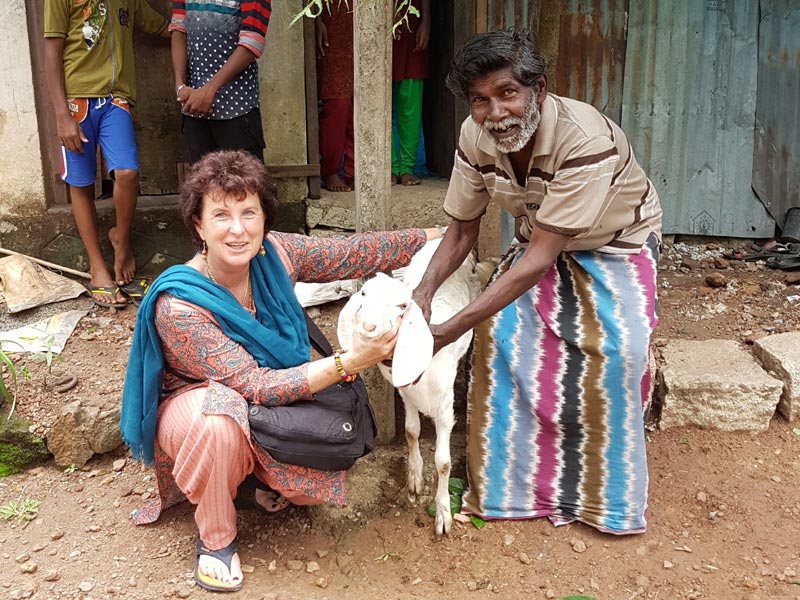 ---
Trees for India
The diocese of Marthandam is trying to secure the future of orphans by establishing noble wood and rubber tree plantations.

After 15 years, rubber can be tapped from the trees, mahogany and other precious woods yield a profit after about 20-25 years. Exactly at the time when young women, according to South Indian tradition, have to show a small dowry and a golden wedding chain in order to marry.

Unmarried women with almost no school education and girls from poor families still have hardly any chance in the rural regions of India to live a fulfilled and respected life in the community.

In order to give them a better future, we place children from poor families in education sponsorships and support special programmes for girls and women to strengthen their social position.
In 2020/2021 we support a special project that not only combats poverty but also helps our planet: Our partners from MIDS plant 20,000 papaya seedlings in India and distribute them to 10,000 needy families.

The ready-to-plant trees are distributed to households free of charge. MIDS field staff ensure that all papaya seedlings are planted promptly and that the beneficiaries take care of them.

The papaya will start to bear fruit after six months. So the poorer families have another very healthy food growing in their gardens. And every tree planted also helps our future.

If you would like to donate money for this campaign, you are not only helping poor people, but you are also doing something good for our planet and our climate.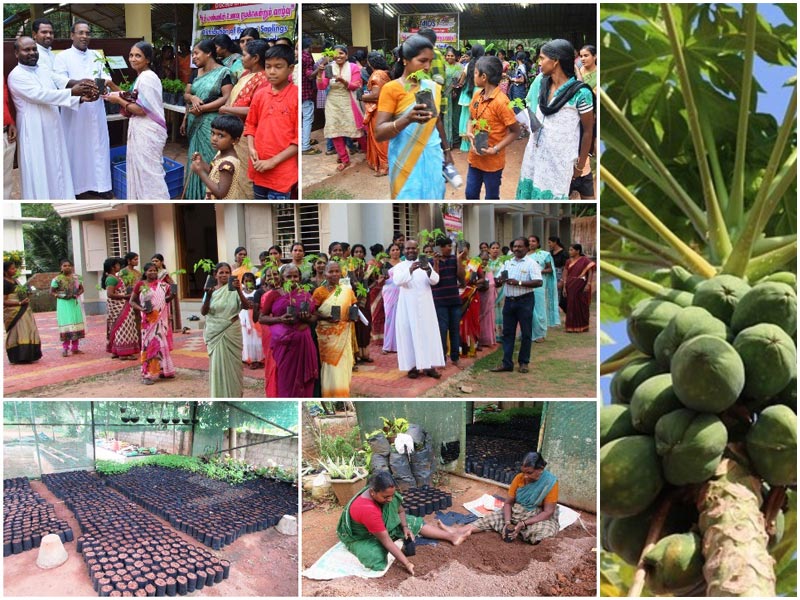 ---
Medical aids / ambulance
As there are no social security systems for the population, the diocese, with its social service MIDS and its health organisation HOM, supports people in need, who cannot afford expensive medical treatment, through its own health stations.

To reach the hospitals after accidents and with seriously ill or disabled people, a new ambulance car is urgently needed. Your donation is very welcome here, as well as for regular medical treatment, e.g. dialysis and operations.

In our " profiles" we describe the little hopeful situation of these disabled or handicapped people or those paralyzed by accidents, who usually have not the least income left.

If you would like to take over a personal sponsorship for one of these people, please contact us by mail or telephone.
You can also support us and our projects directly online via this link:
https://www.gut-fuer-den-landkreis-saarlouis.de/projects/57102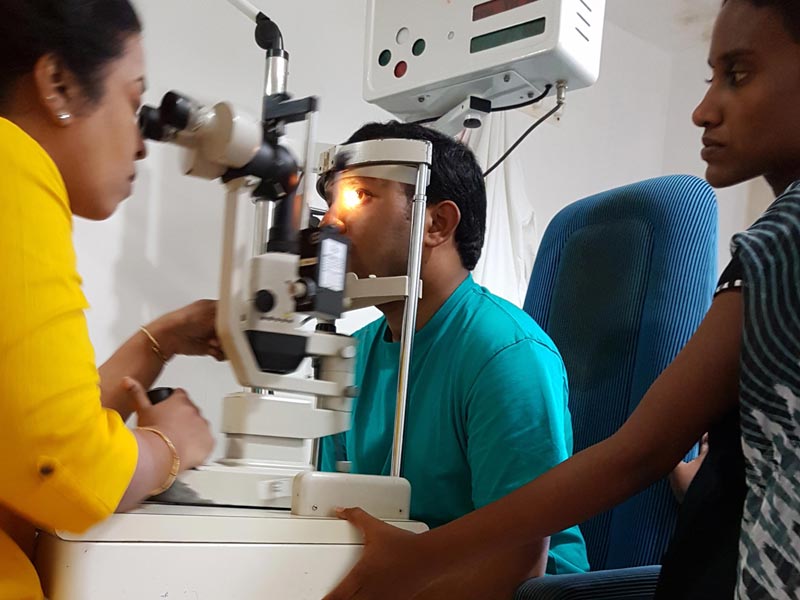 ---
Microcredits for small business owners
The majority of the population in India comes from very poor backgrounds, more than 300,000 million people still live below the poverty line of 12-15 euros per day.

Many people are without school education. This means that they have no chance of a fixed income to support their families. Many workers are only employed irregularly, on a daily wage, in agriculture or in the quarry.

These people are helped in self-help groups and training courses to start a small business with microcredit. They receive start-up assistance to keep their heads above water by ironing and tailoring, with a sewing machine or small stalls selling daily necessities - for these families a big step towards a better life.

Our partners MIDS and HOM regularly give us precise feedback on the need and the granting of micro-credits, in the self-help groups exact accounts are kept, the small amounts are collected in separate accounts for the people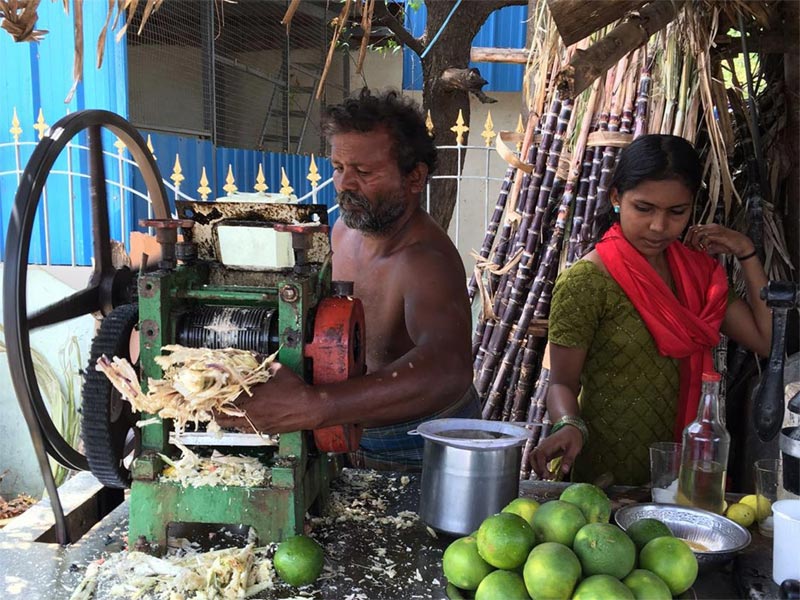 ---
Construction aids / Wells / Toilets and Electricity
MIDS and HOM also provide local support through active social work. Through their visits to the families they know the needs and requirements of the individual families very well. Many of them still live in huts or ruins.

The employees know where windows or doors are missing, which house roofs can no longer withstand the monsoon rain that has persisted for months and which families have no electricity or clean drinking water, where toilets or a well have to be built and where a seriously ill person would need a wheelchair or nursing bed...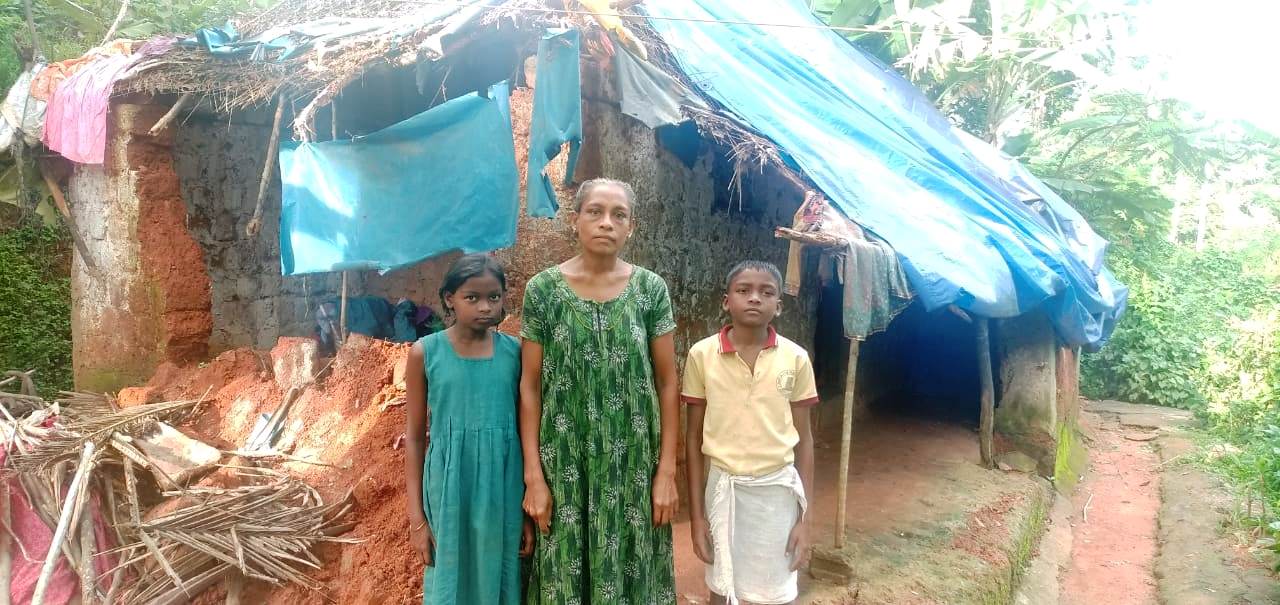 ---
Hospice and old people's homes
The Diocese of Marthandam in Kanyakumari District, its social service MIDS and its health organisation HOM are dependent on support and donations. Two old people's homes for about 200 people from poorest backgrounds and a hospice for terminally ill people, in the care of sisters, are kept running.

>We were in this Hospice with the simplest of facilities: 26 beds in three large halls, the last ward for people who were found in the dirt of the Indian streets, where they lay miserable and alone to die. They were taken in the Shalom Dying House, where they experience care and closeness once again, get fresh clothes and clean drinking water.

They are cared for by a nun who reads to them, strokes their cheeks - and will bury them after only a few days.
Donations have helped to finance this house for the terminally ill and also the first washing machine - to the relief and grateful joy of the sisters.

Donations are also used to improve palliative care, as well as to purchase important medication and urgently needed supplies.

There is a lack of wheelchairs, nursing beds, hygiene articles or walkers/helpers - which we partly organize as donations in kind via Germany.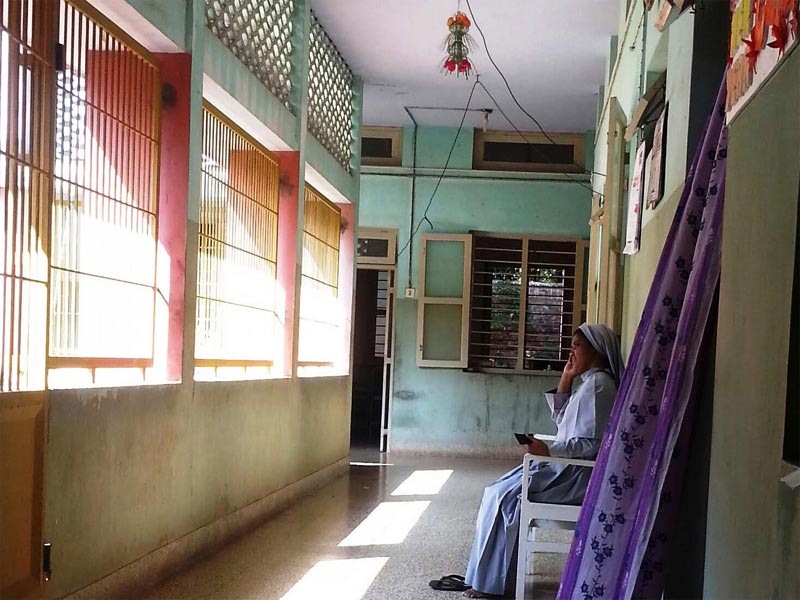 ---
Quick links to the region and to our partners: